Welcome to Travelle
Situated on the second floor of the luxurious Langham hotel in an iconic skyscraper designed by Ludwig Mies van der Rohe that once housed IBM regional headquarters, Travelle is located along the Chicago River in the heart of downtown Chicago. A play on the word travel, Travelle is a casually elegant restaurant, lounge and bar featuring Chef Jeff Vucko's Seasonal American cuisine. Dishes feature ingredients sourced from around the country, utilizing Chef Vucko's connection with some of the finest farms, ranches and orchards in the nation.
Alongside a carefully curated 1600-bottle wine list, Travelle boasts a beverage program that highlights skillfully-crafted classic cocktails. Influenced by the romance of the digital age, architect/designer David Rockwell of the Rockwell Group creates a modern environment that conveys history, sophistication and nostalgia into the 124-seat restaurant and 81-seat bar and lounge that overlook the Chicago skyline and river.
OUR TEAM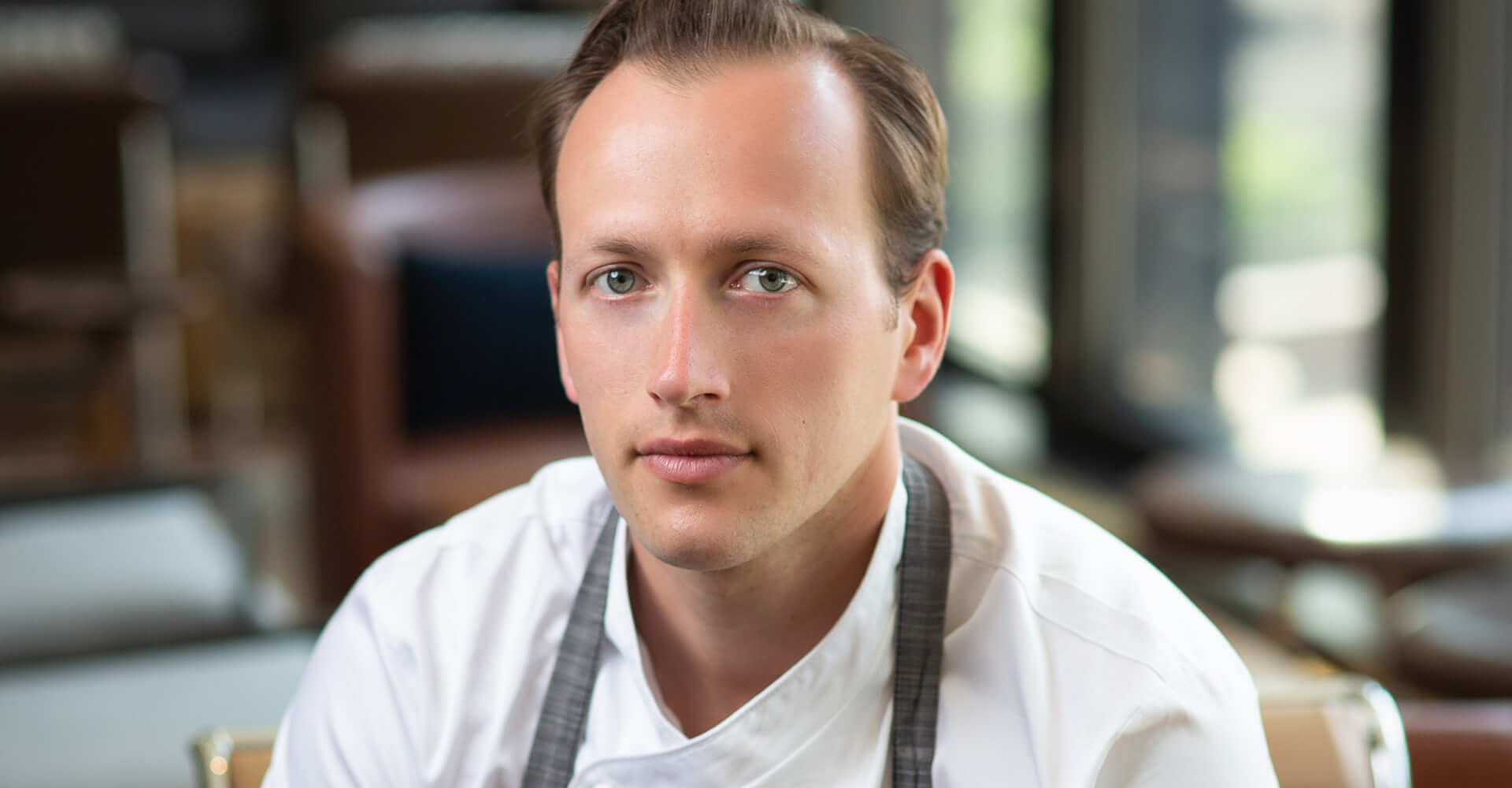 Chef de Cuisine Jeff Vucko
"The farm-to-table ideology has always been a driving force for me as a chef. Getting to know our local farmers continues to inspire me and our team. I look forward to introducing a creative menu utilizing fresh, locally-sourced ingredients and simplicity."
Chef Jeff Vucko has been a part of the Travelle team since The Langham, Chicago's opening in June 2013. He has been deeply involved with Chicago's Green City Market and in collaborating with the organization to offer a Wednesday summer dinner series for the past three years, building relationships with farmers and local producers while creating menus featuring market-fresh ingredients.
Upon graduating from Culinary Arts at Le Cordon Bleu College of Culinary Arts in Chicago, Vucko started as a line cook at theWit Hotel's Cibo Matto under Chef Ken Carter, then moved on to The Pump Room in the former Public Hotel. A few years later, Vucko joined the opening team of The Langham, Chicago, working first under Chef Tim Graham and then Chef Ricardo Jarquin.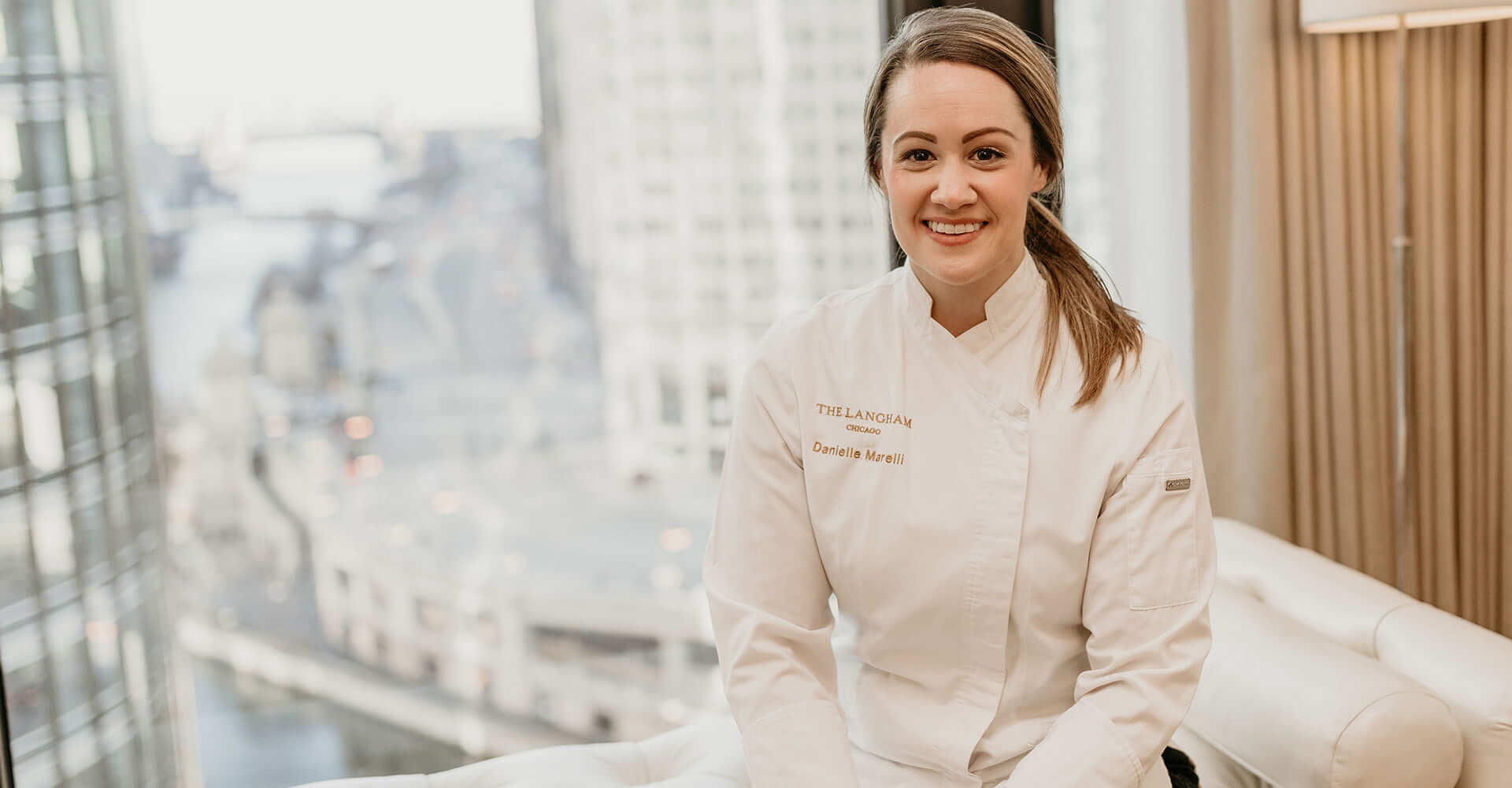 Pastry Chef Danielle Marelli
"I put a lot of thought and emotion in my work. When I was young, I would spend hours in the kitchen making sweets for my grandfather, who was a lover of all sweets. It is what inspires me to be creative and make really delicious pastries."
Pastry Chef Marelli has been a part of the Travelle team since 2014, when she joined as a pastry chef de partie. Upon being promoted to pastry sous chef, she assisted former Executive Pastry Chef Scott Green and developed signature recipes for the continuous rotation of seasonal menus. Her passion for organization ensures efficient operations of pastry preparation, production, and presentation.
Starting her professional career at The French Pastry School and serving as a Chef Intern, Marelli honed her skills in prep, organization and cleanliness for class kitchens. Marelli received a Certificate in Pastry Arts in June 2012.
Following her achievements from The French Pastry School, Marelli spent two years as a pastry chef at St Regis Monarch Beach, Dana Point. Her love and knowledge of pastry grew as she ran the line, producing all components for plated desserts including ice cream and sorbets, as well as creating wedding cakes and custom cakes for on-site weddings and functions.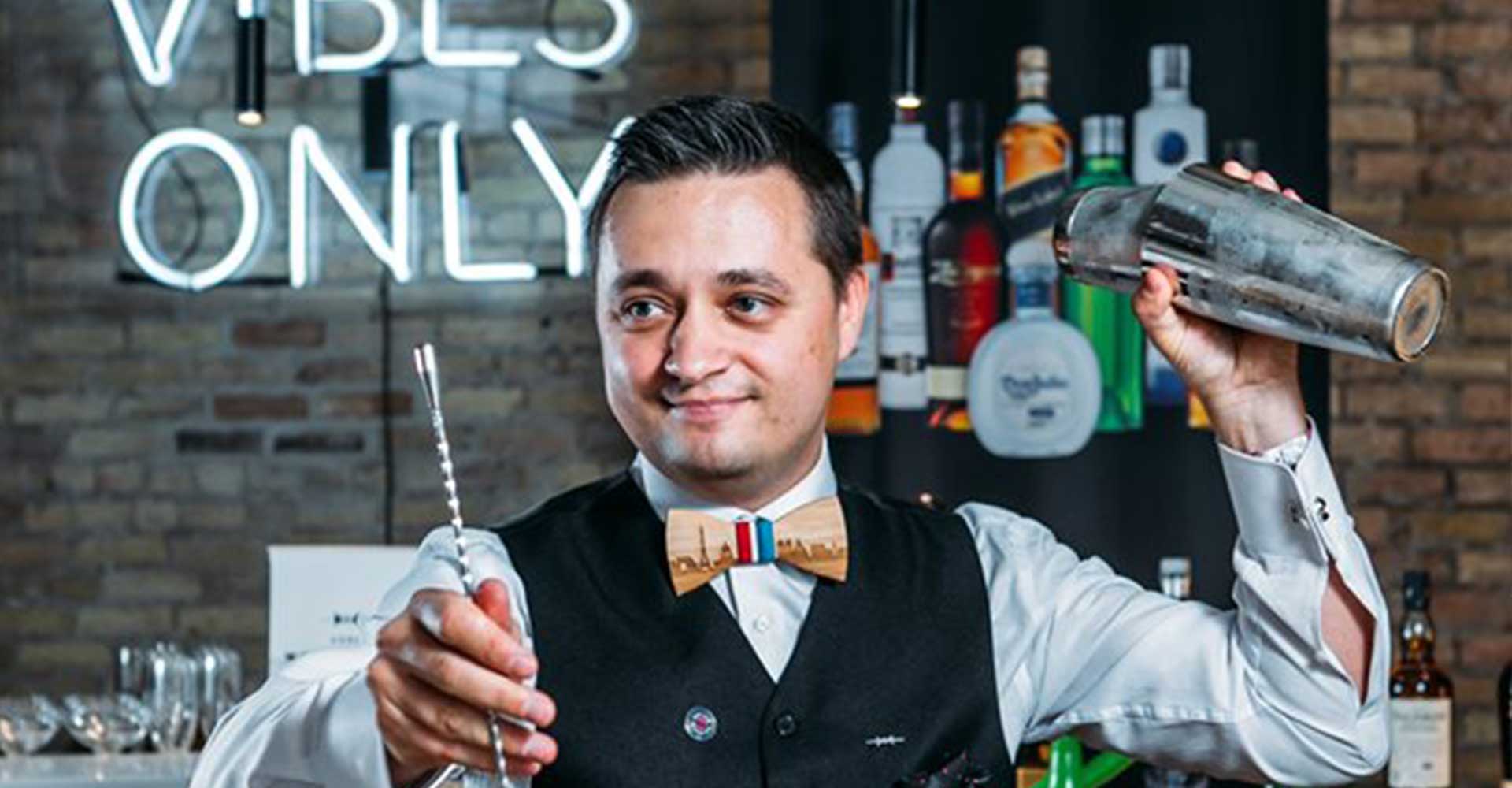 Mixologist Slava Borisov
"Our cocktail gallery is interesting and versatile enough to accommodate the uniqueness of all of our guests. Each cocktail has its own legend and inspiration."
Mixologist Slava Borisov helms the casually elegant bar at Travelle at The Langham, Chicago—lending his refreshing, timeless take on spirits with over 20 years of experience in the beverage industry. Driven by the belief that all guests should receive an expert level of craftmanship and service, Borisov ensures that Travelle's overall vision of being a distinctive restaurant and bar comes to fruition. "Travelle brings its ideas to the local dining scene," he says. "Serving traditional dishes and drinks in an unexpected way makes it an interactive experience for our guests."
With libation lists inspired by world-class masterpieces, Borisov approaches each craft cocktail as a work of art. "Our cocktail gallery is interesting and versatile enough to accommodate the uniqueness of all of our guests. Each cocktail has its own legend and inspiration," he explains. For guests who prefer the classics, he creates elevated versions of famous recipes provided by Travelle's expansive cocktail library.
Hailing from Omsk, Siberia, Borisov grew up with a diligent outlook shaped by his time in the Russian military. A fortuitous advertisement for Bartender Association of Russia in Moscow later prompted him to enroll and consider pursuing a career in mixology. Between classes, Borisov worked as a bartender at an upscale restaurant and stumbled upon the Tom Cruise movie, "Cocktail." He realized his path mirrored Cruise's path to a certain extent—this epiphany, along with his hands-on experience in the food and beverage industry, fueled his passion to become a bartender. After earning a professional bartending diploma, among many other certifications in spirits, Borisov also received his M.A. in human resources management from Omsk State Technical University in 2010.
In 2011, Borisov's dream became a reality when he moved to New York to work in Brooklyn's renowned beverage scene. A few years later, he eventually moved to Chicago—a city that introduced him to the world of luxury hospitality—where he learned how to express his talent and passion for bartending. Borisov joined The Langham as part of the opening team in 2013, which opened his mind to working in the luxury hotel service industry. After three years at The Langham, he moved overseas for almost two years, but returned to his Langham family to share his international experiences and transform Travelle's bar into "the most shining spot in the city – and in the country as well."
Earlier in Borisov's budding career, he won several bartending competitions in Siberia, a trajectory that allowed him to treat his so-called "hobby" more seriously and improve himself as a leading professional in the industry. One of Borisov's defining career moments occurred in 2019 when he competed as a finalist in the Diageo Reserve WORLD CLASS Bartender of the Year. After moving through five rounds, Borisov successfully reached the National Finale in which the top 15 regional winners competed against each other to be crowned the "Best Bartender in the World."
Experience a one-of-a-kind culinary performance