Welcome to Travelle
Situated on the second floor of the luxurious Langham hotel in an iconic skyscraper designed by Ludwig Mies van der Rohe that once housed IBM regional headquarters, Travelle is located along the Chicago River in the heart of downtown Chicago. A play on the word travel, Travelle is a casually elegant restaurant, lounge, and bar featuring Seasonal American cuisine. Dishes feature ingredients sourced from around the country, utilizing a connection with some of the finest farms, ranches, and orchards in the nation.
Alongside a carefully curated 1600-bottle wine list, Travelle boasts a beverage program that highlights skillfully crafted classic cocktails. Influenced by the romance of the digital age, architect/designer David Rockwell of the Rockwell Group creates a modern environment that conveys history, sophistication, and nostalgia into the 124-seat restaurant and 81-seat bar and lounge that overlook the Chicago skyline and river.
Meet the Team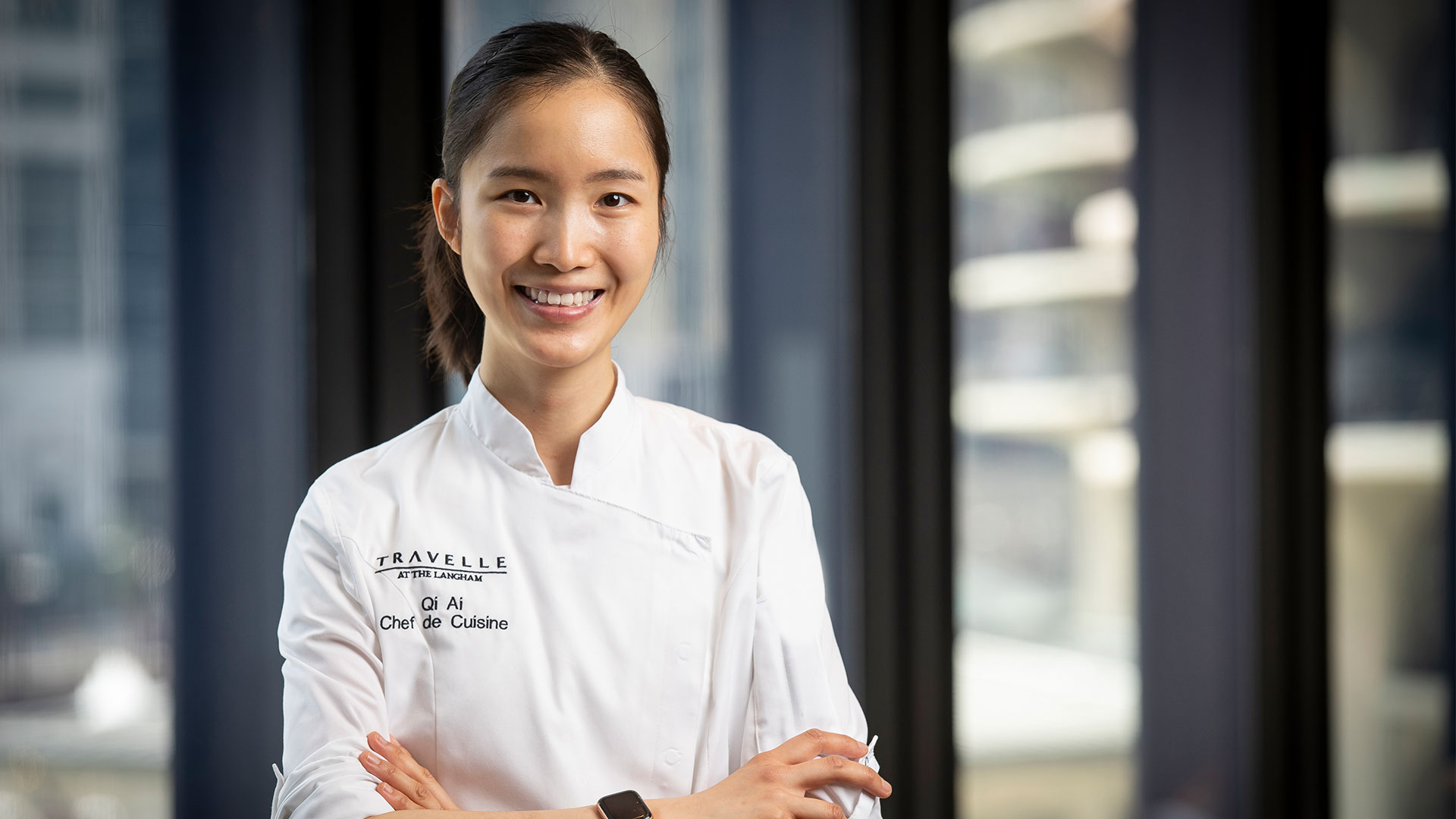 Chef de Cuisine
Qi Ai
Born and raised in Beijing, Qi acquired a B.A. in Chinese Language and Literature at Peking University. After graduation, she moved to Chicago to pursue her culinary passion and earned her A.A.S. in Culinary Arts at Kendall College. Prior to joining the Travelle at The Langham team, Ai spent time in the kitchens of the highly regarded Chicago restaurants Acadia, Sixteen, and Boka. In 2015, she was a National Finalist of San Pellegrino's "Almost Famous Chef" Competition.
"I started my career working for some of Chicago's highly acclaimed chefs," she says. "I have witnessed the kitchen discipline, the dedication to the craft, the persistency. When I create a new dish, I try to look at the timeless, classical dishes and flavor pairings, then work with seasonality and gorgeous presentation while showcasing intriguing flavors and unique textures."
Classically trained in French cuisine, Ai mastered many cuisines, drawing inspiration from her memories of cooking back in Beijing. Her love of food blossomed at an early age as she helped her grandmother prepare meals in her kitchen. Ai's parents were also skilled at cooking, and she often helped create and modify an array of different recipes as a child.
"Hospitality for me is creating unforgettable memories," Ai says. "I want to take my guests on a journey of the world with me to experience tastes from every culture made with local and seasonal ingredients. I strive to create lasting memories and flavors that will keep bringing our guests back to dine with us."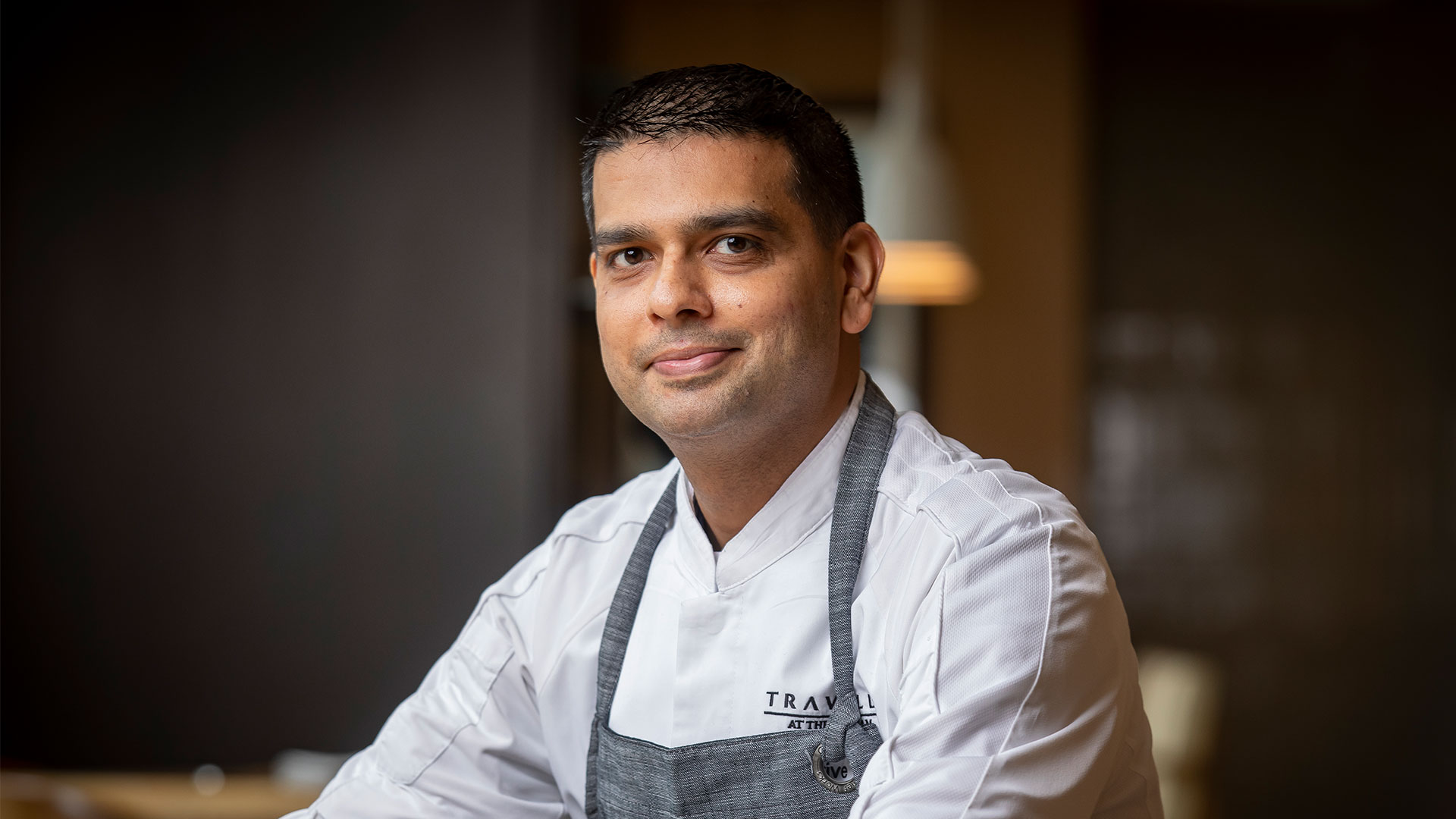 Pastry Chef
Nitin Bali
Originally from India, Pastry Chef Nitin Bali grew up in and around the kitchen with his mother. Bali began his schooling in his home country, earning a bachelor's degree in Hotel & Tourism Management. Upon moving to the United States in 2007, he received a master's from Herguan University, followed by enrollment in Long Beach City College's two-year baking and pastry program, where he developed his true culinary passion and realized his innate ingenuity.
Chef Nitin rose through the ranks, spending nearly a decade working for a multitude of Ritz-Carlton Hotel Company properties across the United States and the Middle East. Some of his defining career moments occurred while working at The Ritz-Carlton, Doha where he had the unique opportunity to bake for the royal family of Qatar, and at The Ritz-Carlton, Atlanta, where he used his culinary talents to create a larger-than-life holiday gingerbread "Arch" display for hotel guests.
Following some time spent at Four Seasons Hotels and Resorts and prior to joining the team at Travelle at The Langham, Bali led the pastry kitchen at The Ritz-Carlton, Chicago. He describes his style as seasonal with a modern, classical touch and enjoys incorporating ingredients and flavors from nature into his plated dessert and chocolate showpieces.
"It is an honor to join Travelle at The Langham, and I look forward to bringing my fresh pastry-making approach to one of the most luxurious hotels in the city," says Bali. "We all look for joy throughout the day, but nothing comes short of having a nice meal in a world-class setting. I am thrilled to contribute to the culinary excellence of this exceptional dining destination and share with guests memorable and delectable experiences through dessert and first-rate service."
Experience a one-of-a-kind culinary performance